With the gyms closing across Australia due to Covid-19, many of us are looking for ways to maintain our exercise regime and keep the physique we have worked hard for.  More importantly, exercise is so important for our immune function and mental health, so you should be prioritising regular exercise (3-5 days a week) you want to live a long and healthy life.  There's a plethora of online exercises services available – some new and some old.  So whether you're a pilates girl, a yoga hipster or into lifting heavy or doing HIIT style routines, then there's something for you.  Here's my list of some of the top online exercises programs currently on offer.  If you've come across another program that you like then please drop a comment below this blog, I'd love to hear from you!
1.  Les Mills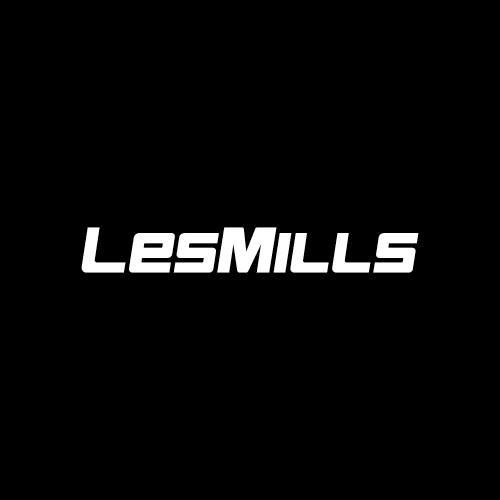 Website: http://lesmillsondemand.com/
Cost: $25/month or $225/year
Free trial – 14 days
Exercise Styles: Martial arts, strength, yoga, sport conditioning, core, dance, cycling, HIIT, ballet, aerobics, cardio
Four-time Olympian Les Mills started his first gym in Auckland, New Zealand in 1968.  He started with a simple gym setup and has since created a vibrant destination for the world's top fitness talent create new ways to get fit, combining music with movement to keep things pumping.  A variety of instructors run the classes and there's over 600 to choose from, making this a great way to build a sweat in the comfort of your own home.
2. Centr
Website: https://centr.com/
Cost: $10/month
Free trial: 6 weeks!
Exercise Styles: HIIT, boxing, yoga, strength training, MMA & more.
Chris Hemsworth launched Centr in January 2019 and it has quickly gained popularity from men and women alike.  Over the years, Chris has worked alongside leading international trainers, nutritionists, chefs and mindfulness experts to transform his body for movie roles – he gained 10kg of muscles for his role in Thor. He has taken his learnings over the years and bought a team of experts together to create something that's far more than just an online exercise program.
The app is a meal planner, personal trainer and zen coach all in one, giving users access to holistic plans that are personalized to their goals (lose weight, get fit and toned or build muscle). Each day you get access to a 20- to 40-minute fitness routine, three meal suggestions and a mind-body exercise, like meditation, sleep visualizations and breathing tips.  Plus there's a free 6 week trial on at the moment – so this is definitely one program that's worth jumping on!
3. Nike Training Club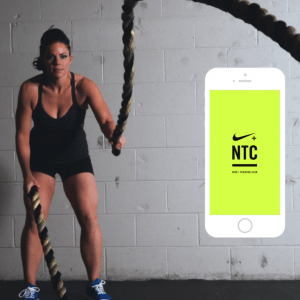 Website: https://www.nike.com/au/ntc-app
Exercise Styles: HIIT, cardio, yoga, strength, mobility
Cost: Free!
Nike's training program is well worth a look, particularly if you're keen to save your pennies – as it's completely free.  The app is available on both iPhone and Android
Start training with a personal plan that guides you—while adjusting to your progress, schedule and other activities. With Nike Training Club, you get access to four 4–6-week training plans. Whether you have access to a full gym or are training from the comfort of your home, NTC has something for you.
4. Aaptive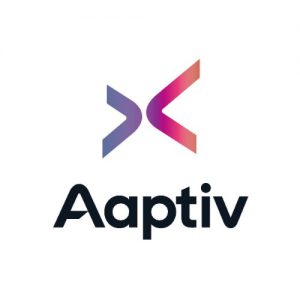 Website: www.Aaptive.com
Cost: $100/year
Free Trial: 30 days currently (was previously only 7 days)
Exercise Styles: Treadmill, strength, running, yoga, cycling, stair climber, elliptical, beginner fitness
Aaptive was launched by businessman Ethan Agarwal, who wanted a means of staying fit during business trips.  He created an an audio-based guide which would help keep him motivated whilst running and it's since expanded to include 8 different exercise styles.  Today, Aaptiv is the top audio-based fitness app on the Apple App Store, and the fastest-growing mobile fitness product on the market.  This cardio-centric exercise app adds another 30 classes to its program every week, so you can never get bored. Trial it for a month and see how you find it!
5. Down Dog Yoga App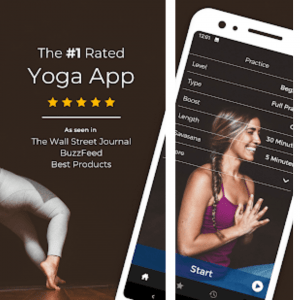 Website: https://www.downdogapp.com/
Cost: $11.99 month or $59.99 (sign up via their website and save 33%)
Free Trial: They're regularly doing free trial offers on their website for approximately 30 days depending on the date you sign up.  Check out their website!
Exercise Styles:  HIIT, Barre, 7-minute workouts
Down Dog Yoga is available on both iPhone and Android.  The app allows you to select your time, level, focus, voice, and music, creating a unique, personalized yoga practice every time you log in.  When I first looked at this app I thought it included all of the different exercise styles in one app, but they actually need to each be downloaded as a separate cost, so think about which style of exercise suits you best before jumping in.  If you're planning to have a family then the prenatal yoga app may be absolutely perfect for your needs!
6. Doc Jen Fit
Website: https://www.docjenfit.com/theoptimalbody/
Cost: $19.99/month
Exercise styles: HIIT, core, mobility, mindfulness (bodyweight exercises only)
Jen Esquer is a physiotherapist and personal trainer who has managed to wrack up over 1/2 million followers through viral videos, helping people move out of pain and back into their bodies.  Her program is available for download on iPhone and Android.  This gentle, evidence-based exercise program is a great choice for those currently in recovery from injury, as there's plenty of modifications available to make any routine work for you and your current capabilities.  For the fitter among us, you can scale the intensity right up – with high-intensity interval training another key part of the offering.  The app comes with a calendar so that you can schedule classes and set goals for yourself.
Unfortunately, there's no free trial on offer, but there is a large collection of material available on her YouTube channel, to help give you a feel if her program and style is right for you.  You can also purchase one-off programs from her website – I was keen to give her Handstand Program a go – which promises "To have me doing a handstand better than my yoga teacher in under 6 weeks"
7. The Body Couch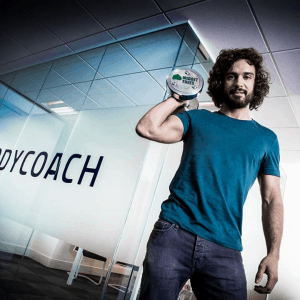 Website: https://www.youtube.com/user/thebodycoach1/
Cost: Free exercise session on YouTube OR 90 Day Plan is £97 (as of today's date that's $190 AUD)
Exercise Style: Body weight exercises
The Body Couch offers an ENORMOUS library of free exercise routines on his YouTube channel.  Most sessions go for 20-30 minutes, and he also offers a collection of classes to suit kids and seniors.  All the sessions are based on body-weight so easy for anyone to get started.
If you're looking for a comprehensive plan inclusive of both diet and fitness advice then this might be the plan for you.  The Body Couch offers a 90 Day Plan which provides you with all the tools you need to transform your body to become fitter, stronger, healthier and happier than you've ever been.  It includes over 15 real-time workouts and there's over 180 tasty recipes to choose from.
8. Naturopathic Yoga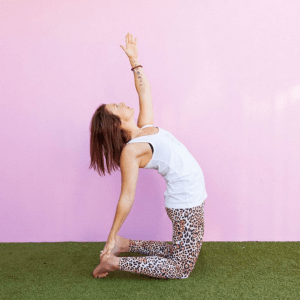 Website: https://naturopathicyoga.teachable.com/p/naturopathic-yoga-for-productivity
Cost: $3/week Covid special (Normally $10)
If you struggle with the hippy/spiritual side of yoga then this program might be just right for you.  Naturopathic yoga offers a science-based approach to yoga and is accessible 24/7 from the comfort of your own home.  These routines have been specifically created with different health conditions in mind and include video footage with backing music to help you immerse yourself into the routine.
9. Yoga with Adriene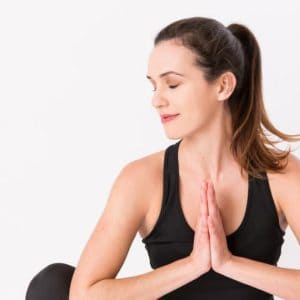 Website: https://do.yogawithadriene.com/
Cost: There is no membership, instead there are a selection of programs you can download for a one-time-fee
Adriene offers a large collection of yoga routines which you can watch for free on her YouTube channel, so this is a great way to get started and see if it's the right choice for you.  If you want to dive in deeper she offers a selection of programs on her website and invites users "to pay what feels good". I am yet to try her program out personally but have heard her name mentioned so many times within naturopathic circles over the past few years that I had to look into her further.  She definitely has a big following, so is well worth a look!
Concluding Remarks
Well, I hope you find this list of online exercise programs a useful resource.  If you've tried out one of these programs and loved it (or hated it) please leave a comment,  Or if you know of any other great online exercise programs out there I'd also love to hear from you.  I hope that this list helps you find the right exercise program for your unique needs.  Best of luck!